Giving Back to Our Local Community.
Hough Petroleum feels it is very important to give back to our local community. We strive to share our success with the communities that support our businesses, the causes we believe in, and the people that are most important to us.
Hough Team Members volunteer their time, resources, and skills to help raise funds throughout the year to help support the George E. Abel '78 Memorial Scholarship and Muscular Dystrophy Association (MDA).


---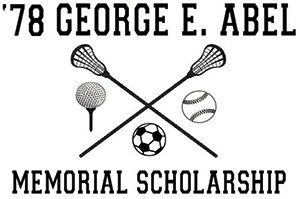 Scholarships
Hough Petroleum established the George E. Abel '78 Memorial Scholarship in partnership with Rider University in 2018 to honor George and his legacy. George worked as an Account Manager with Hough Petroleum for 17 years. Hough developed this scholarship in his honor to assist college athletes at Rider by providing financial support in order to help them achieve their educational aspirations. George was passionate about sports, and spent many years playing, coaching, and refereeing various sports and inspired so many people throughout his life both at work and in his personal life.


Click here to visit the apparel store.
---
Golf Events

The Muscular Dystrophy Association (MDA) is an organization committed to accelerating treatments and cures for muscle-debilitating diseases and helping kids and adults live longer and grow stronger. Through nationwide events in hometowns across America, donors and partners and the new Live Unlimited movement helps create a world where families are free from the harm of these devastating diseases.


We would like to once again take the opportunity to thank our supporters of Hough Petroleum's 4th Annual Charity Golf Outing. With their help, we have raised over $131,000 for our charities over the past four years!

We are excited to announce that we will be hosting our 5th Annual Charity Golf Outing on Wednesday, September 21, 2022 at Mt. View Golf Course located in Ewing, New Jersey. The proceeds from this event will once again benefit the George E. Abel '78 Memorial Scholarship, as well as the Muscular Dystrophy Association (MDA).